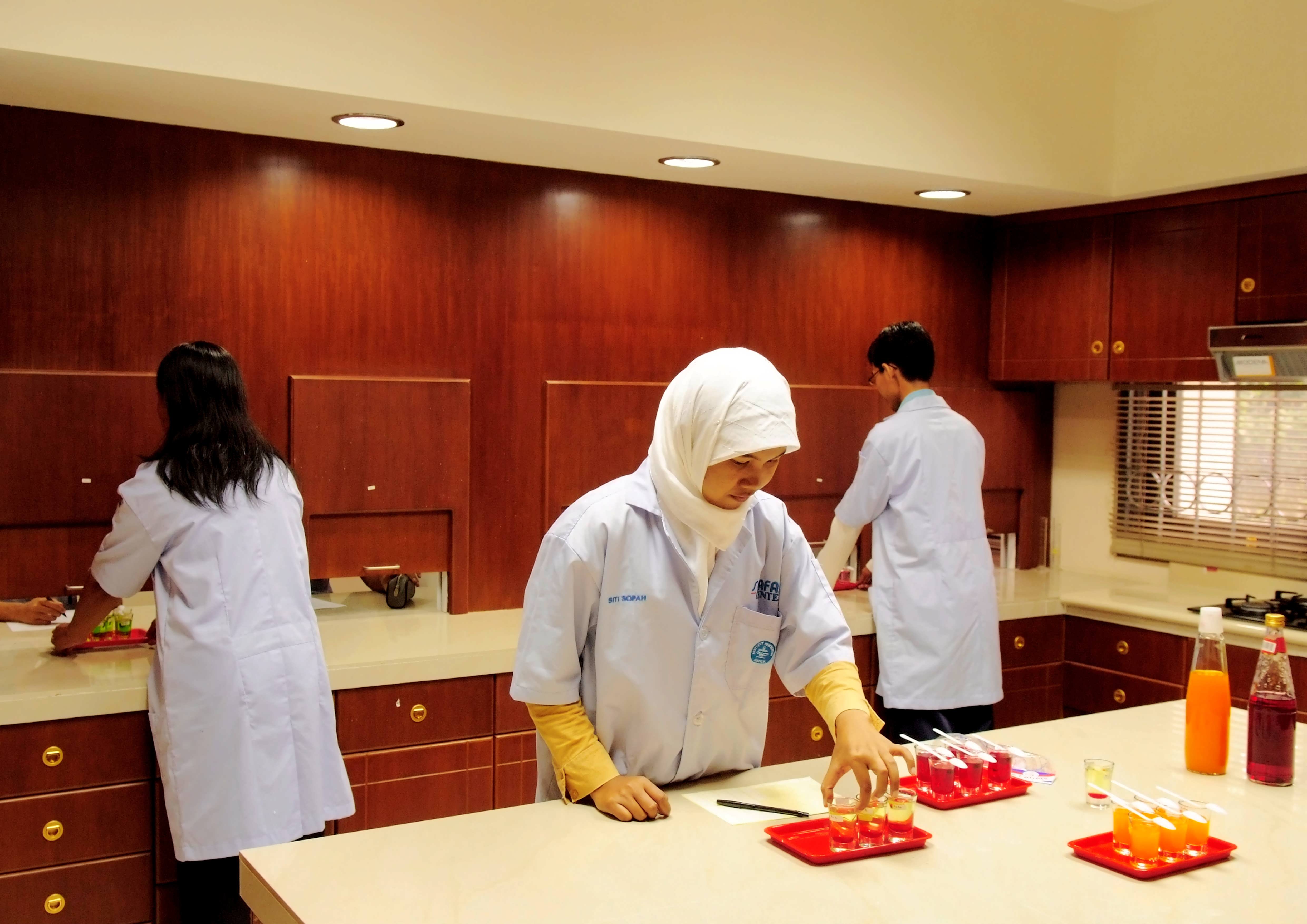 Food Sensory Evaluation
The laboratory is designed to support research on sensory evaluation and its applications for food product development (concept, prototype and finished products development; including concept development for product launching and marketing), assessment of food quality, and shelf live evaluation of foods.
---
Animal Assay Laboratory
The laboratory is jointly managed by Department of Food Science and Technology, Faculty of Agricultural Technology, and SEAFAST Center, Bogor Agricultural University. The laboratory is designed for animal (mice and rats) study for evaluation of biological properties and values of food stuffs and its nutrient as well as on-nutrient compounds (such as bioactive compounds). Biological evaluation of functional foods may be done in this laboratory
---
Bacterial Fermentation Laboratory
The laboratory is dedicated to support research in lactic, acetic and other bacterial fermentation for food development. Projects on developing milk, fruit juice, soy-based probiotic food have been conducted using indigenous lactic acid bacteria isolated from traditional food and human. Project on going is assessment of functional properties of indigenous lactic acid bacteria.
---
Food Microbiology Analyses Laboratory
support microbiological analyses of food, including analyses for aerobic/anaerobic count, coliform, E. coli, Salmonella, Staphylococcus aureus, lactic acid bacteria and other bacteria, yeast and molds.
---
Food Biotechnology Laboratory
Completed with modern equipment; such as equipment for PCR analysis and DNA sequencing; the laboratory is being used to conduct research on detection of genetically modified food, identification of important food proteins, as well as on genetic identification of selected pathogen.
---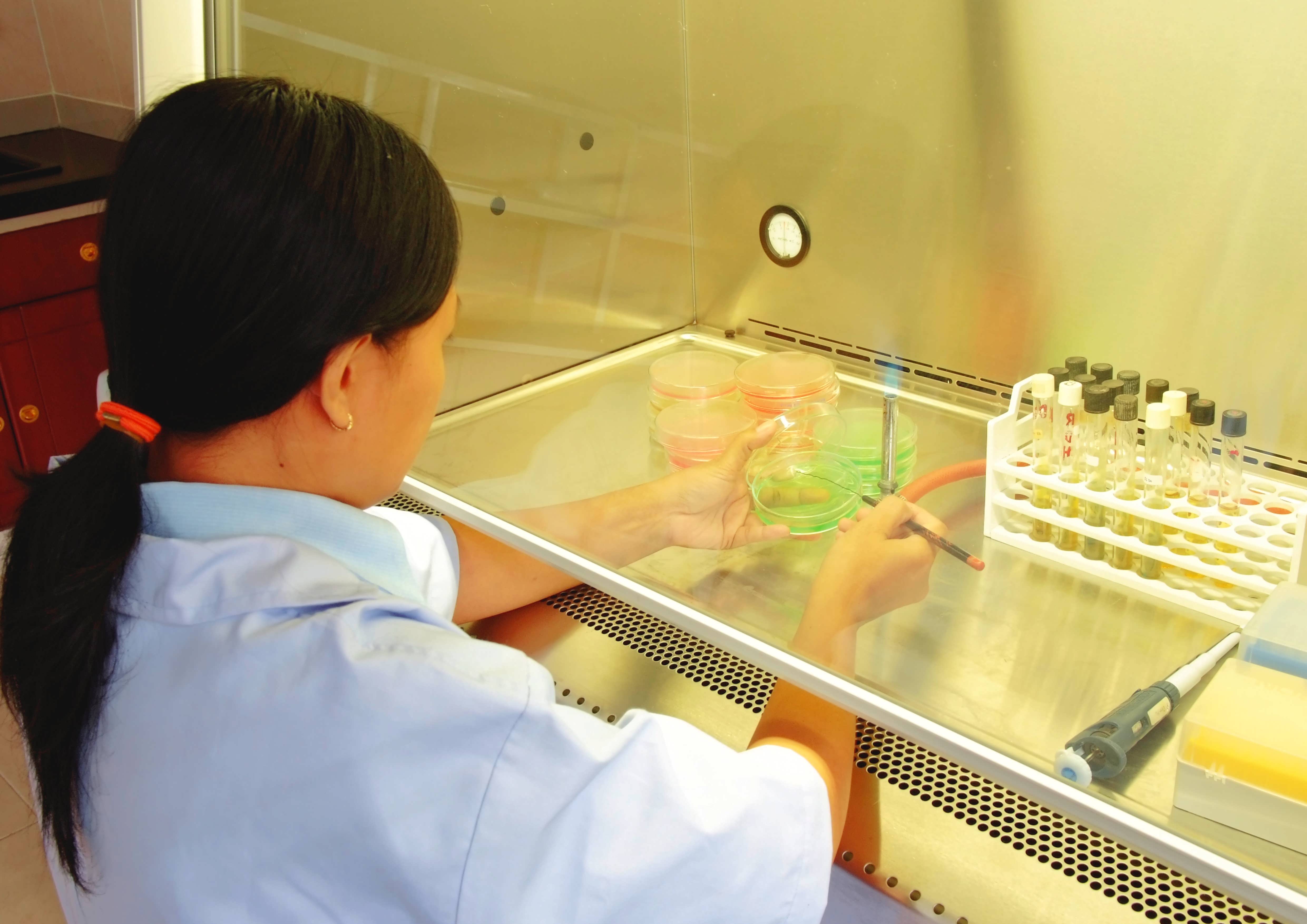 Food Quality and Safety Laboratory: Chemistry
Equipped with modern instruments in including a chromatography facility, the laboratory is dedicated for research in food chemistry to improve food quality, safety and nutrition. Several on-going projects conducted in the laboratory include assessment of chemical contaminant in agricultural products, characterization of functional properties of food compound as the ingredient for functional food.
---
Food Quality and Safety Laboratory: Microbiology
The laboratory is designed to support research and development in the area of microbiology to improve food quality, safety, and nutrition. The laboratory is completed with a deep freezer to keep culture collection isolated from local sources and workstation for project on foodborne pathogens. Several on going researchs are improvement of quality and safety of food through the use of indigenous preservatives, determinaton of prevalence of baterial foodborne pathogens, application of microbial risk assessment approach to improve food safety, etc.